What's on?
What: Demonstration of Fruit Tree Pruning. This is again being led by the Fabulous Team at Southern Woods .
When: Saturday 18 July 2020 – Book for one of the two sessions – 9am & 11:30am . Sessions are approx. 1 Hour
Where: Southern Woods Nursery – 1002 Robinsons Road, Templeton.
** Registration is essential: https://www.southernwoods.co.nz/fruitpruning.php
Join Southern Woods for an informative session on pruning fruit trees. For gardeners of all abilities, covering all the essentials of fruit tree pruning & maintenance.
With many years' experience, Greg & Devin will cover a number of pruning styles, including espaliering fruit trees and maintenance of older orchards.
Tool expert Stu Reid will be on hand to provide tips on selecting and maintaining your pruning gear. You'll see our great range of quality pruning tools on display as well.
Green Bear Coffee will be serving up free barista coffee to attendees who bring a reusable mug (or $5 if you don't)
The Southern Woods team of experts will be on hand to answer any questions you may have afterwards.
Bring: Warm clothes (we'll be undercover), plenty of questions and your reusable cup for free coffee ☕️.
Other Events on in Selwyn
To check out what is happening in our Community go to www.everythingselwyn.co.nz/event/index
Spring Fling 2019 – read a review
Volunteering Canterbury – Volunteer Recognition Awards 2019.
Community Care Lincoln is very proud that their Home Share Volunteer team received an award at the Volunteering Canterbury 'Volunteer Recognition Awards 2019.' In recognition of an outstanding voluntary contribution to the community the award was presented by Hon Ruth Dyson MP.
"A sense of inclusion and countering isolation for elderly or health affected people is the result of the individualised attention to all those who attend at a weekly social group run by the Home Share volunteers implementing the Lincoln and Districts Share Programme."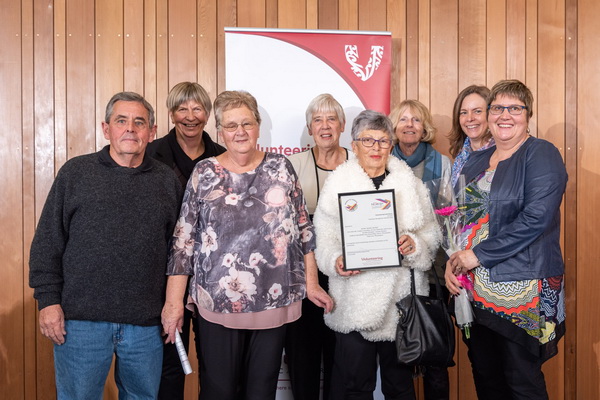 The Home Share Team (from left) Kerry Thomason, Louise Jenson, Pat Thomason, Evelyn Carman, Kay McCarthy, Gill Evans, Kirsty Hooper, Sue Silcock. Absent are Justine Marshall and Erica Cleland.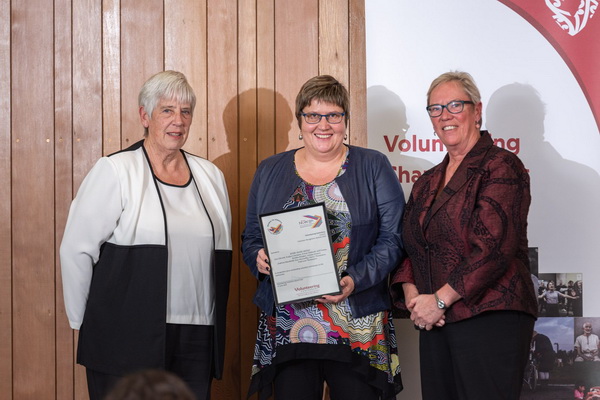 Sue Silcock and Evelyn Carman accepting the award from Ruth Dyson on behalf of the Home Share team.
The above photos are from Volunteering Canterbury's facebook page.
https://www.facebook.com/VolunteeringCanty/photos/a.10161919249895322/10161919542410322/?type=3&theater and https://www.facebook.com/VolunteeringCanty/photos/a.10161919249895322/10161919700605322/?type=3&theater
Our Regular Classes and Groups – read more
International Support Groups – read more
Current Initiatives
Our Visiting Service is available to anyone who needs a friendly face to brighten their day.
We have trained volunteers who can visit you in your home to share a cuppa and friendly conversation.
For more information – click here
Learning to Bake
One on one mentoring success story
Click on the following: – LEARNING to BAKE one on one mentoring success story
FACEBOOK
Click here to follow us on Facebook.
Our Newsletters – read more
See our – Photo Gallery